With 800 instruments in stock, metrology service has control means which are periodically calibrated.
These are mainly the traditional controlling equipment :
Caliper.
Depth gauge.
External micrometers.
Internal micrometers and bore verification.
Gauge blocks.
In the cabin, control is done using the height gauge TESA MICROHITE on the marble 1000 x 630 ; height capacity 600mm.
Two roughness meters MAHR, hardness meter and ultrasonic thickness meter are completing our large instruments offer.
Continuous control of our process

We conduct several controls during the realization phases to reach an irreprochable quality.
Our principal tools :
Spectrometer.
Durometer.
Sand labotory control.
Sheathed pyrometer.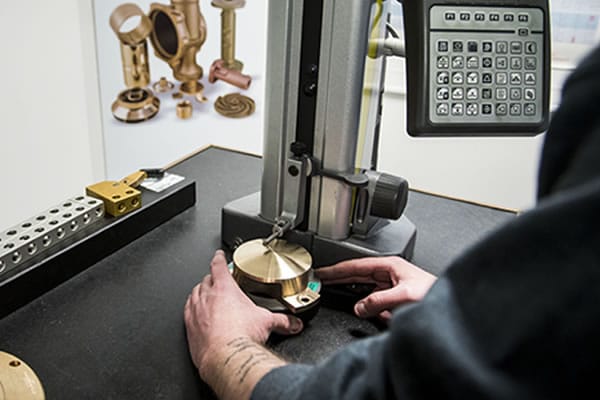 Zwiebel, a foundry that masters the control

our know-how