Coring
(Phenolic cold box)
2 coring machines Roper H12 automatic tool ducted.
1 mixer with the quick screw type MICRO VR capacity 1t/h with additive management
1 batch mixer of 50 liters for special sands preparation (Chromite, kerphalite…).
1 new silo sand 30t with pneumatic conveying.
Croning coring and Polyurethane Cold Box in outsourcing.
NEW : ZWIEBEL can supply cores or moulds in 3D printing process specially for prototype, unit part or small serie.
For more information :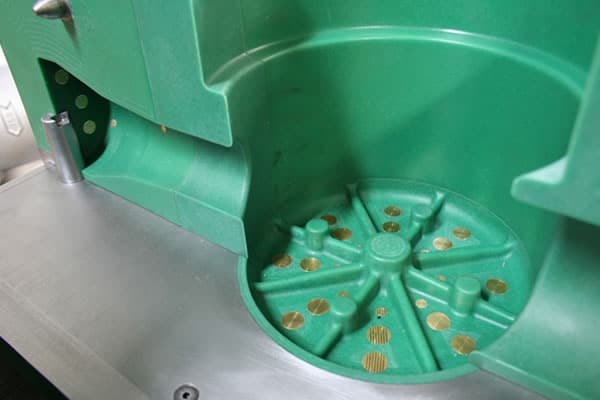 Total control of manufacturing
Our know-how