Machining workshop
(CNC and conventional)
Strong technical know-how in the area of traditional and numeric machining. We have the latest and effective production means to satisfy your needs.
Machining workshop has 7 CNC machine :
1 NAKAMURA-TOME Ø 360 mm
2 MORI SEIKI Ø 420/250/400 mm
2 MORI SEIKI Ø 420/350/1100 mm
2 INDEX ABC Ø 65/150/150 mm
1 INDEX G300 Ø215/250/250 mm
Together with 2 conventional turning machines :
RAMO Ø600/450/1450 mm
CAZENEUVE Ø400/450/600 mm
Milling machine HURON (table de 1435 x 460 mm)
Drilling machine SERM CP40L (table de 635 x 255 mm)
For bar turning we have 2 bar suppliers with capacity of 3000mm and 2 others with capacity of 1000mm.
The tools are gauged with use of pre-adjustment table ZOLLER SMILE 420.
Some of the CNC machines are equipped with the integrated measuring arms.
For more information :
Find out our main alloys :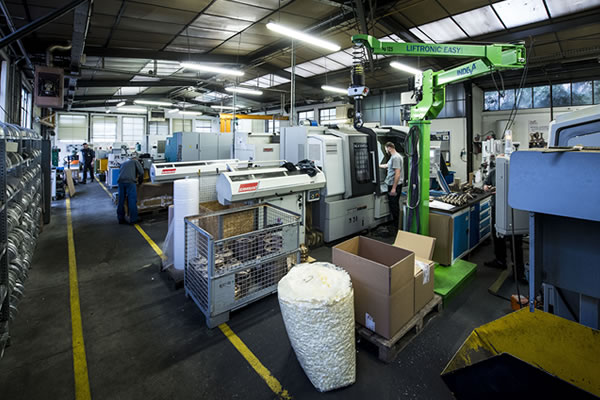 Total control of manufacturing
Our know-how